Check Bluetooth Switch
Please check if Bluetooth is on within the SensorPush app. Here's how:

1.) Open the app, and from the main screen (the screen with the word "Devices" at the top) select the button in the top left to open app settings.
2.) Once in app settings you'll notice a section called "Configuration" with a switch for Bluetooth. Switch it ON.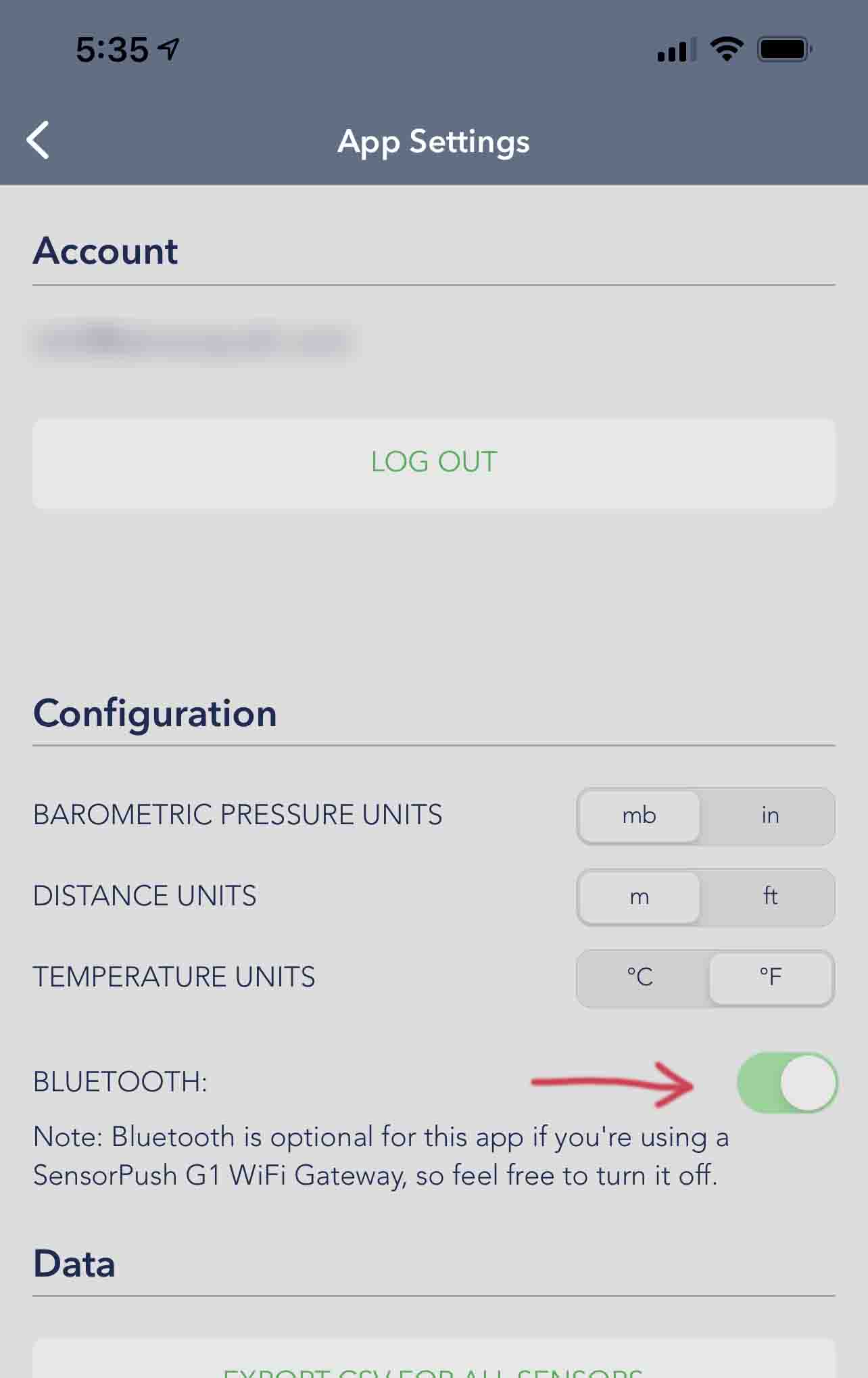 Confirm Signal Range
Also, just to be sure, the sensor will need to be relatively close to the phone for Bluetooth communications to work. Exact range depends upon obstructions and other conditions, but as a starting point while testing, in the same room is a good idea. Once things are working, you can move farther away to experiment with what works in your particular situation. More details about signal range are available in this article.
Re-add Sensor
Finally, one other thing to try is to add the sensor again like it's new. Try this:
Do not remove or delete the sensor from the app

Make sure your bluetooth is on for your mobile device

Make sure bluetooth is also on inside the sensorpush app as well, as described above.

Return to the main "Devices" screen and select the add button in the upper right corner. Then select "Add sensor."
Once you try to add the sensor again, the app should tell you "already paired as..." followed by the sensor's original name. This may reboot the sensor so it will start working normally again.