First, if you have not already logged into the Gateway cloud dashboard, please do so now at: https://beta.sensorpush.com
Once logged in, the first (default) screen that you will see is the dashboard's "Status" screen, which shows the current conditions for your sensor(s) and the current status of your Gateway(s). You will need to be on this screen to use the export tool. If you are not on this screen, please select "Status" now. The buttons to select the screen mode are in the upper left, just below the SensorPush company logo.
On the status screen, you will notice that also in the upper left is the option to "Export data." Please select that now.
Then, you can select from the list of sensors those sensors you wish to export. Each sensor has a small box shown in the upper right (see image below). Click in that box and a checkmark will appear.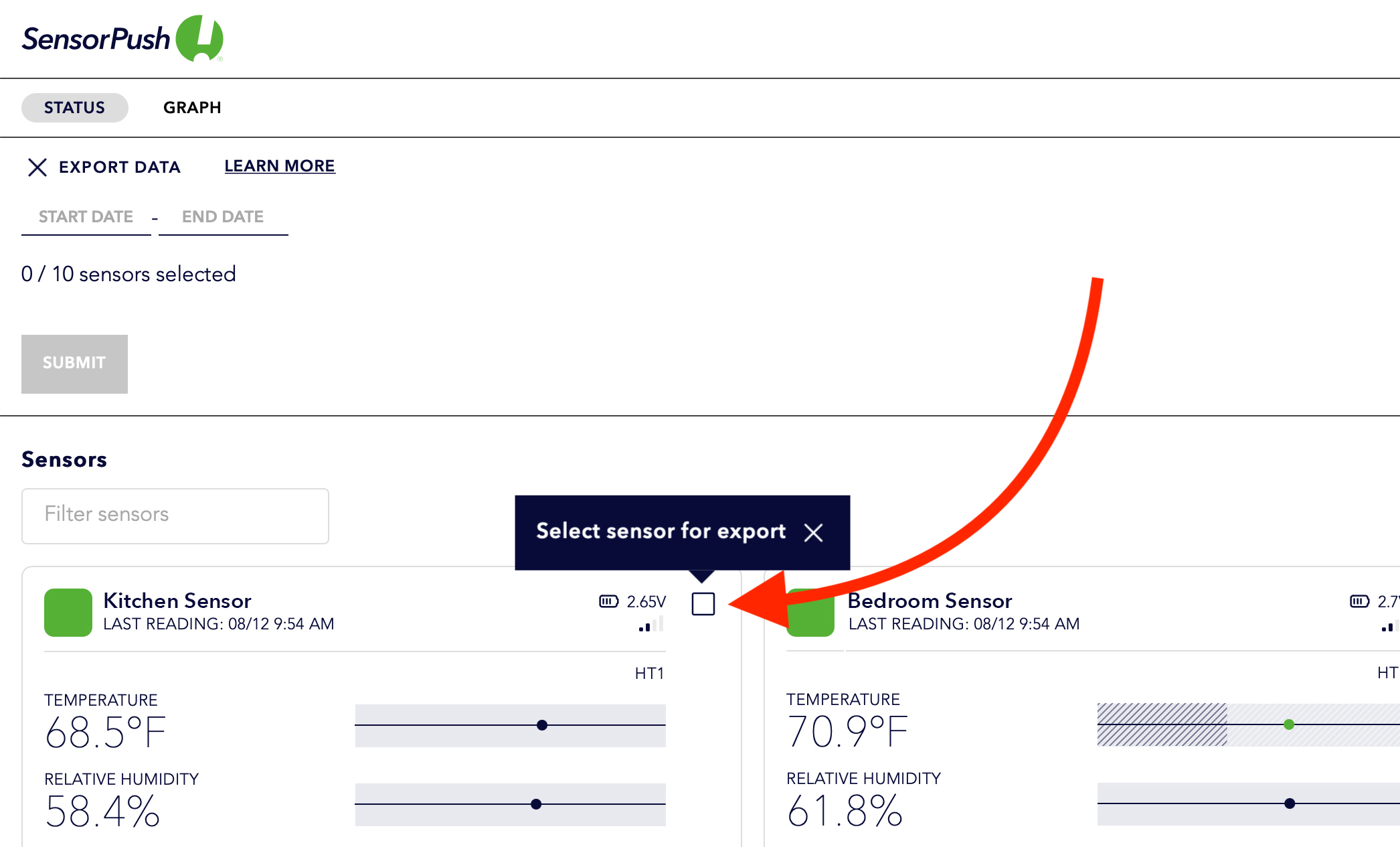 Once you select the sensors, select "start date" from just under the "Export Data" button and choose a date from the calendar (see image below). We recommend limiting your date range to one month at most.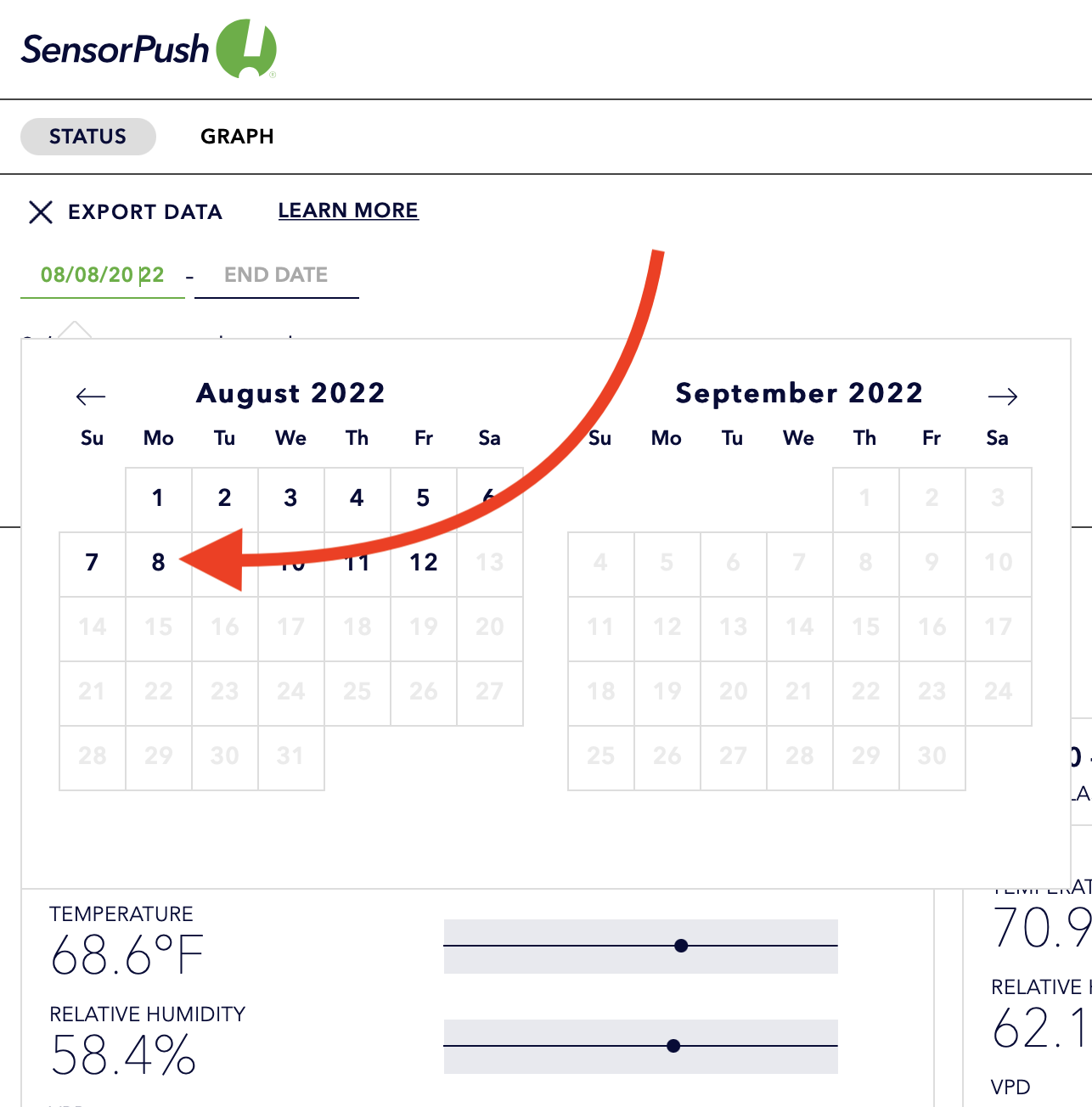 After selecting a date range, you select "submit" and an email is sent to the account email letting you know the request has been received. A second email will then arrive that contains a download link to csv file.